If you are a player of FFXI then you can recive a discount on the FFXIV sub, and you can read all about that here:
http://www.playonline.com/ff11eu/topics/ffxiv/
SE have given this handy chart to show how the discount would work if your FFXIV sub started in lat October.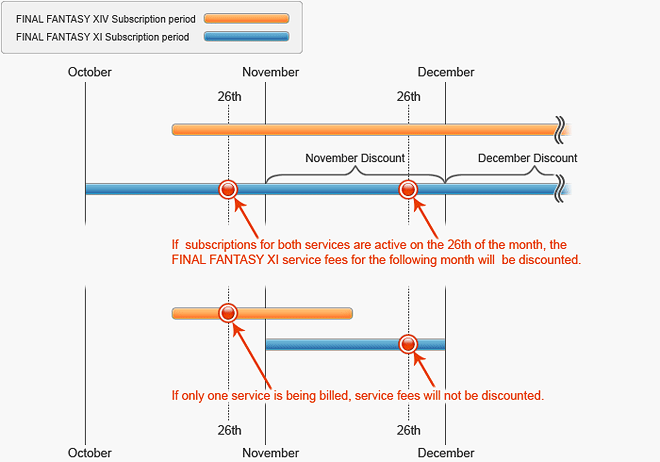 Hang on, late October? Why would it start then? Why not September 22nd? Are SE using this to sneak the news through the back door that the game is being delayed by a month? A lot of people on the Beta test think that next months release date is too soon so it would not suprise me. Plus I think they could do with an extra month.
Oh well, also FFXI players will get a new in-game item which boosts player movment speed.